Outdoor Diversions
Memorial Day Weekend, 2001
17 Total Pictures... patience required while loading
After breakfast, Roman serves up his backhand side-spin english specialty.
The 'Toad Stool'
Saturday afternoon was spent exploring the hills a couple miles east of Roman's.
Looking down on Nathrop, Mt. Princeton in the background.
Biking on Sunday, near Ruby Mountain.
On Monday, we hiked the trail to Mt. Yale.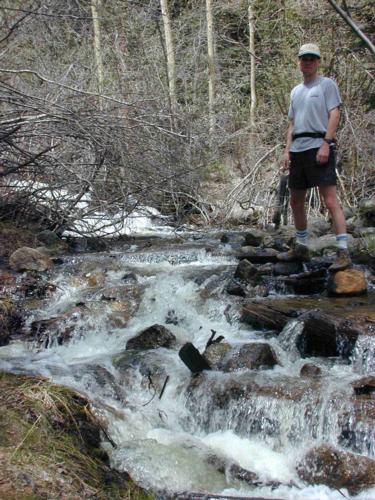 Testing out the snow shoes we had carried up to this point.
Due to a late start (delayed by a ping pong match) we did not summit Mt. Yale. We turned around after reaching timberline, some 12,000 feet.
All photos taken with Nikon Coolpix 800 Digital Camera